Rooms
HOT SPRING
Moor hot spring baths for smooth skin
Soft hot-spring water for moist and smooth skin.
Soak away the fatigue of the day in the hotel's moor hot spring baths,
whose rich natural moisturizing content will gently envelop you
and make your skin silky smooth in the same way as cosmetic lotion.
Free of charge for staying guests
The hotel's staying guests have free access to the facility's moor hot spring baths.
*Bathing tax is included in room rates.
Admission for visitors
Adults (junior high school or older): 1,500 yen (incl. tax)p.m.
Adults (junior high school or older): 1,000 yen (incl. tax)a.m.
Children (elementary school): 500 yen (incl. tax)
*Face/bath towels are provided free of charge.
Opening hours:
(Last entry 9:00 am)
*For non-staying guests: 2 p.m. - 9 p.m.
p
What is the moor hot spring?
The hot spring at Hokkaido Hotel is a true gem of the facility. Such springs are listed as a Hokkaido Heritage item, and are found in few places worldwide. Moor hot spring water is derived from groundwater into which humic acid, fulvic acid and other natural organic matter that helps to make the skin silky smooth dissolve as underground plant matter turns into bituminous coal over time.
The source at the hotel produces the richest pure hot spring water of any moor spring in the region. This natural water has a high content of the plant-derived algae-like sediments typically found in such hot springs with beneficial skin effects.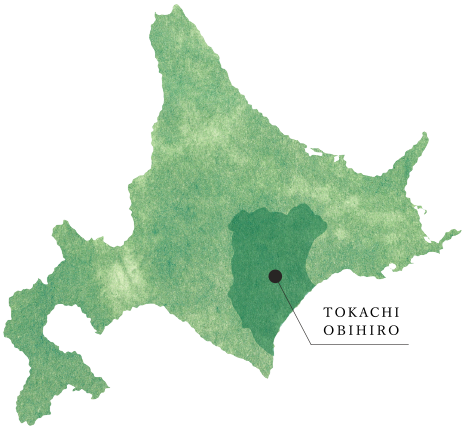 Designated as a Hokkaido Heritage Item
Plant-derived moor hot springs are much rarer than their more commonly found mineral counterparts, even on a worldwide scale. This scarcity makes them highly valuable as a bathing resource. In hot spring-rich Hokkaido, moor hot springs were designated as a Hokkaido Heritage item in 2004. The Obihiro/Tokachi region is home to hot spring resorts where local communities work together to protect this valuable asset through various initiatives.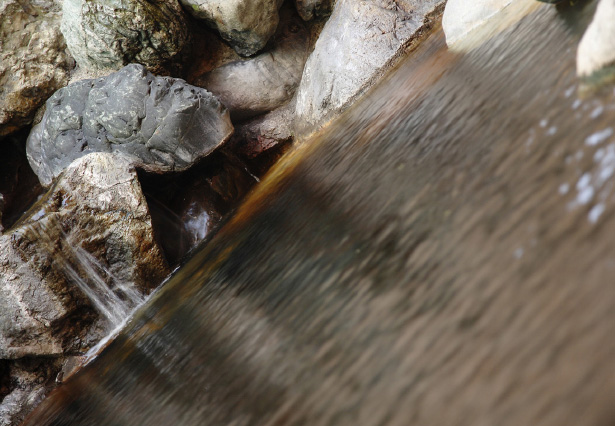 Health benefits of moor hot spring baths
Moor hot springs contain alkaline water with humic materials from peat (lignite). They are named so because their effects are similar to those of moor bathing ・a type of spa therapy originally practiced in Germany. Moor hot spring water contains sodium chloride and hydrogen carbonate (weakly alkaline, hypotonic, hyperthermal). It is effective for neuralgia, aches and pains, arthralgia, frozen shoulders, motor paralysis, stiff joints, bruising, sprains, hemorrhoidal conditions, chronic gastrointestinal disorders, chronic skin diseases, weak constitutions, chronic gynecological diseases, sensitivity to cold, and cuts/burns, and promotes recovery from illness, recovery from fatigue, and health improvement. When drunk, it is effective for chronic weakness of gastrointestinal organs, chronic constipation, diabetes, gout and hepatic diseases.
p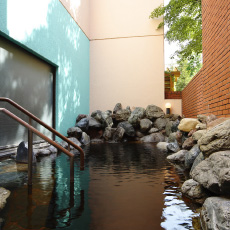 Relaxing open-air baths with a refreshing breeze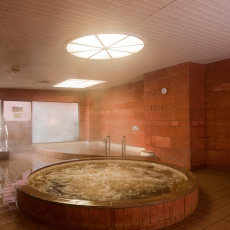 Jacuzzi and three indoor baths at different temperatures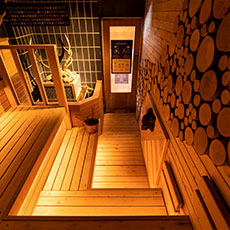 Sauna for relaxation after a long day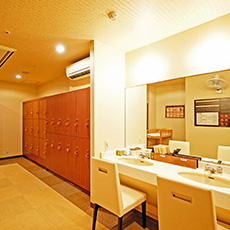 Large communal baths with face/bath towels and amenities provided
Special offer for bookings made directly via the hotel website

Late Check-out Service
Guests can check out at any time until midday for extended enjoyment of the hotel or a leisurely stroll after breakfast.

Relaxing Goods Service
Guests are provided with a relaxing goods upon arrival and can take their pressure away with these welcome items.

Online Plans
Budget plans are available to guests booking directly via the hotel website. For more information, see the "Online Only" options in
the list of accommodation plans
.